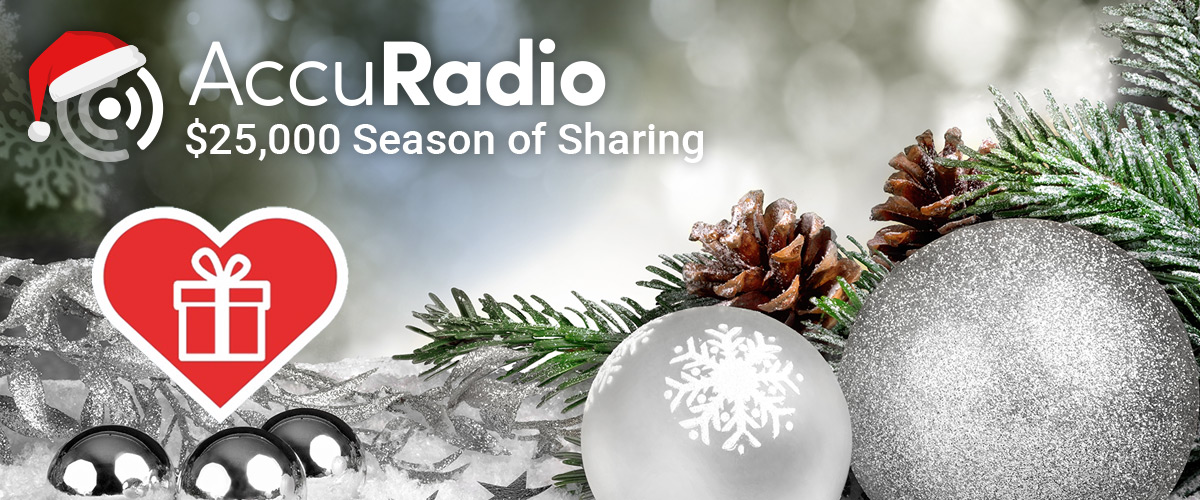 AccuRadio is giving $25,000 to charity in our 6th annual Season of Sharing, and we'd love your help to decide where the money goes!
Listen to vote!
Between November 20 and December 23, launch any AccuRadio channel and, once a day, you'll be asked to vote for one of the three featured charities (or write-in your own preferred charity). Each weeknight we'll randomly select one of the votes, and we'll send that listener's selected charity $1,000.
You can only vote once per day, so come back every day to cast a new vote and support your favorite charities! Unfortunately, we can't accept votes through our AccuRadio apps—but you can cast your vote using you mobile browser at accuradio.com. Thanks from all of us at AccuRadio!
In the mood for some holiday tunes? Try one of these great channels or browse our huge collection of holiday music.
Here are some of the charities we'll be featuring this season. Any of them would appreciate it if you, too, would make a donation to support their work: