A band or musical group can leave an impression in many ways, from muscianship, to their energy, to sheer showmanship. But what makes for a great frontperson? Vocal ability, charisma, all of the above? In the case of the artists mentioned below, it could be any or all of these things. This is our list of the best alternative rock frontmen (and women) of the '90s!

Kurt Cobain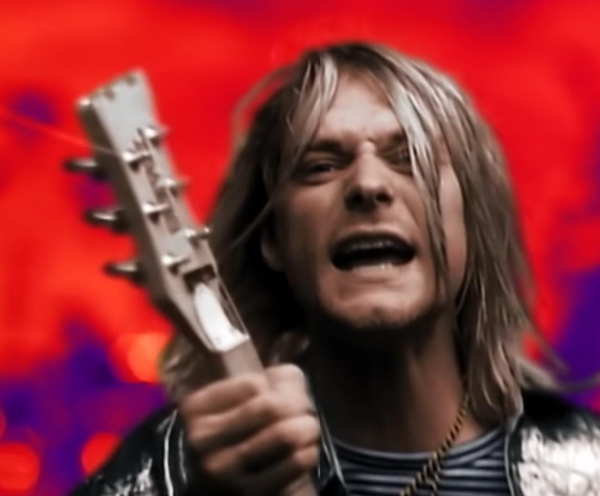 No list of this sort would be complete withou Kurt Cobain, so we'll start here. On his 14th birthday, Cobain's uncle offered him the choice between a bicycle or a used guitar. Kurt chose the guitar, and it wasn't long before he was working on his own music. After some false starts with other bands, Kurt recruited fellow Seattle punker Krist Novoselic to form Nirvana. After a couple albums, and playing to the beat of a couple of different drummers, Nirvana released their breakthrough album Nevermind with drummer Dave Grohl, and the lead single "Smells Like Teen Spirit" changed everything. The sound of alternative music had been bubbling under and threatening to break wide for a while, but when Nevermind dropped, it started a sea change. People began wearing Docs and flannel shirts and Nirvana became the biggest band in the world. Kurt had always struggled with his relationship to his notoriety, and even as it pushed him to greater musical accomplishments, it also took him to the dark places that would eventually take his life.
Chris Cornell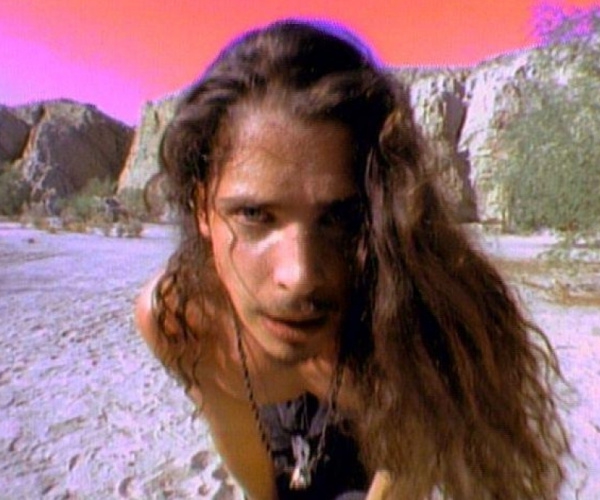 While Kurt Cobain casts a long shadow of the music of this era, he was far from alone, even within their fairly tightly-knit music scene. Cornell formed Soundgarden in the mid-80s before signing to Sub Pop and later A&M, making Soundgarden the first "Grunge" band on a major label. It was Cornell's voice that cemented his spot on this list, though. With a four-octave vocal range, and an impressive technique for belting out his lyrics, Cornell's amazing voice helped him become one of alt-rock's greatest.
Eddie Vedder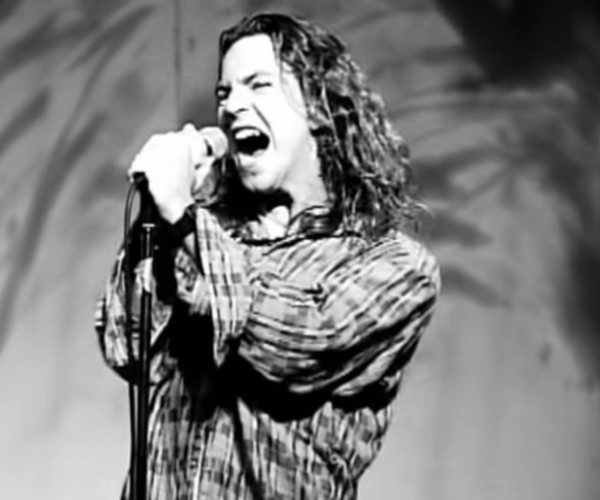 Eddie Vedder was a lonely guy who had always turned to music and surfing when he had nothing else. After being given a demo tape from a Seattle band who was looking for a new lead singer, Vedder listened to the tape just before hitting the surf, where the lyrics started to come to him. After joining up with Jeff Ament and Stone Gossard, and adding vocals to Chris Cornell's tribute to Ament and Gossard's former bandmate Andrew Wood in the Temple of the Dog project, Pearl Jam started to come together, and the rest was history. In the years since, Eddie Vedder's voice has been hailed for his expressiveness, and to this day he is known as one of rock's greatest vocalists.
Anthony Keidis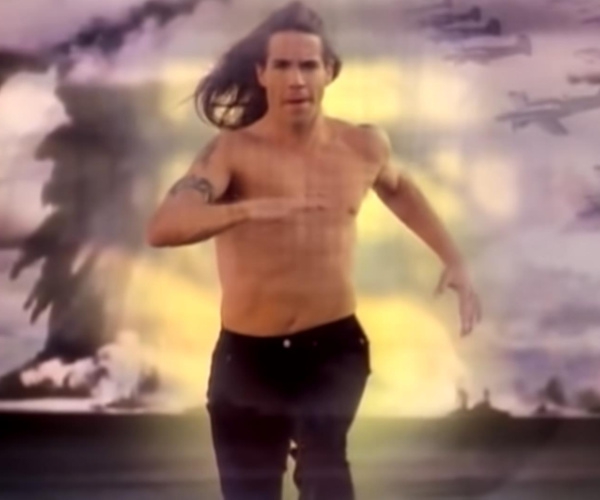 The funk-rock sounds of the Red Hot Chili Peppers helped define a big part of the '90s rock sound that existed outside of grunge. The Peppers were known for their outlandish onstage antics such as appearing onstage wearing only strategically placed tube socks, and their frontman, Anthony Keidis was the ringmaster with the outsized personality. From early songs inspired by P-Funk and punk rock, to heartfelt explorations of addiction, romance, and life in California, Keidis has remained one of the most distinctive voices to have emerged during the heyday of alt-rock!
Gwen Stefani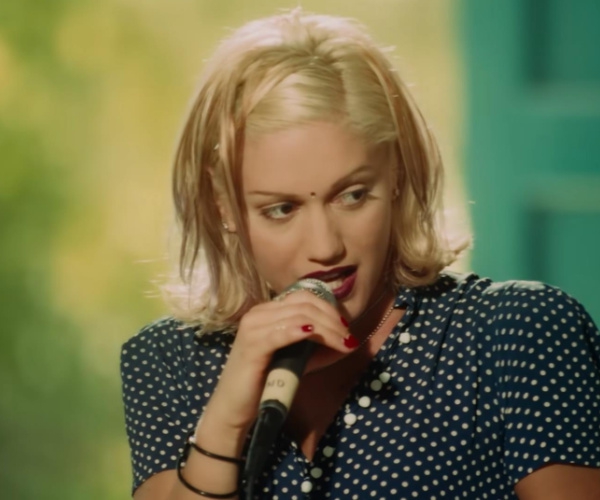 When Gwen Stefani's older brother was forming a ska band, he asked his sister Gwen if she wanted to provide vocals. With Stefani in place, No Doubt released their first album in 1992. The ska-influenced sound struggled to gain a foothold in the early days of grunge's dominance, and while the touring was often successful, No Doubt's albums weren't living up to their label's sales expectations. Stefani wasn't interested in the aggressive sounds of grunge, and modeled her stage presence off of Blondie's Debbie Harry, among others. The band finally had their mainstream breakthrough with the 1995 album Tragic Kingdom, which propelled Gwen to the status of superstar frontwoman, a circumstance mocked in the video for the song "Don't Speak." Between No Doubt and Stefani's solo work, she cemented her name as one of the top superstars of the '90s and beyond.
Perry Farrell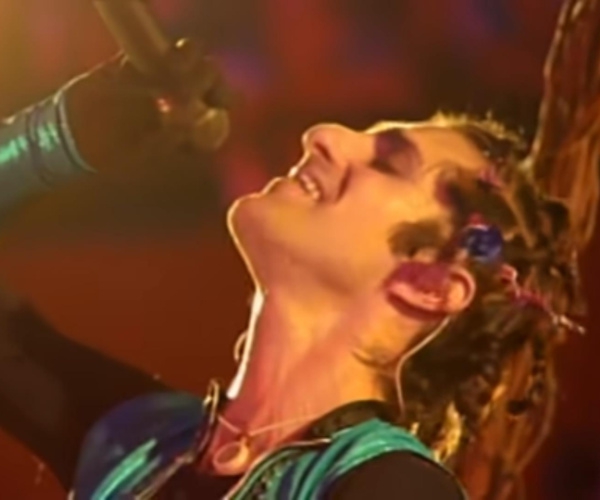 While best known today as the mastermind behind Lollapalooza, Perry Farrell has a checkered history, and a blinkering intensity that makes his inclusion on this list a given. After moving to L.A. to become a surfer, Perry Farrell was living in his car when he met Eric Avery. Their jam sessions would eventually evolve into the band known as Jane's Addiction. After spending the late '80s building up a rabid fanbase in L.A. and a reputation for druggy, high energy shows, Jane's brush with fame following their 1990 album Ritual de lo Habitual would lead to escalating tensions and addictions in the band. While Perry has continued on with his later band Porno For Pyros, and as the founder of Lollapalooza, it's his time fronting Jane's Addiction that truly cemented his status as alt-rock royalty!
Courtney Love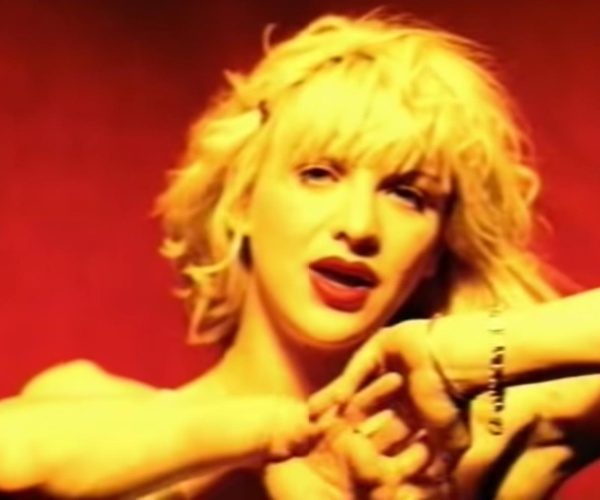 Even before crossing paths with her eventual husband, Courtney Love had traveled the world as an exotic dancer and been part of several underground bands. After assembling Hole via a classified ad, and inspired by punk, no wave, and noise rock, Love recruited legendary art-rock band Sonic Youth's Kim Gordon to produce their first album, Pretty on the Inside, which was released one week before Nevermind's debut. While they had crossed paths before, once Kurt and Courtney were reintroduced, they bonded immediately, and were wed within the year. To this day, Courtney Love remains a fiercely outspoken feminist, and a defender of her own legacy, not to mention Kurt's.
Mike Patton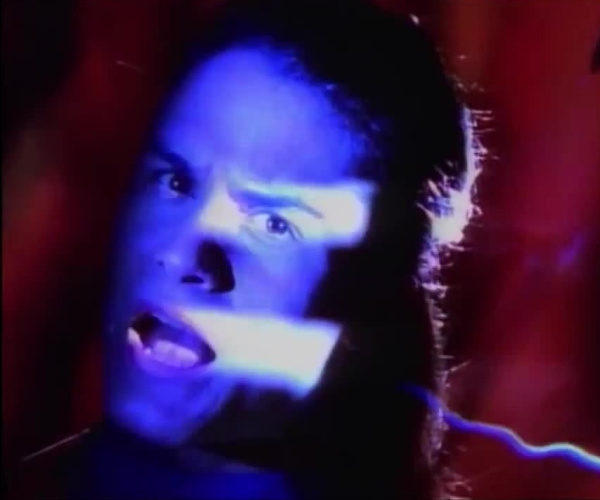 Mike Patton is one of the more vocally proficient folks to show up on this list, but you wouldn't have necessarily known that from some of his early work. When Faith No More found themselves without a singer, they were passed a demo from Patton's high school band Mr. Bungle. After auditioning over 15 singers for the role, including Chris Cornell, Patton was chosen due to his versatility. Onstage, Patton made a name for himself with his over-the-top stage antics as well as his vocal prowess. Over the years, Patton has collaborated with everyone from John Zorn to Kool Keith, but his never-ending stream of collaborations hasn't stopped him from touring with both Faith No More and Mr. Bungle in recent years.
Billy Corgan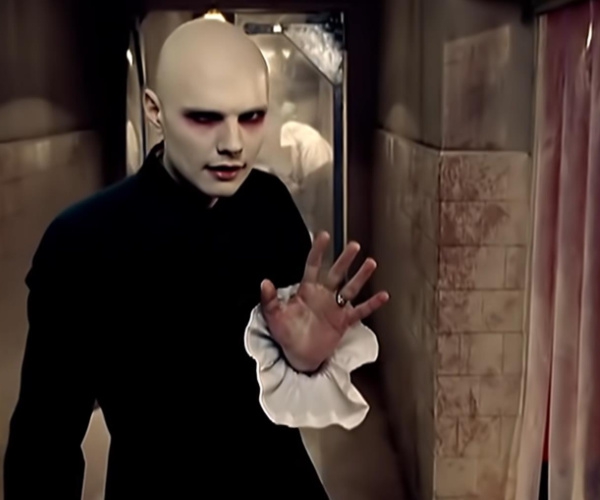 Born and raised in the Chicago area, Billy Corgan was a lifelong baseball fan who took up the guitar in high school after realizing that he wasn't that strong of an athlete. He grew up listening to the mainstream hard rock of the '70s, until stumbling across gothic alternative bands like Bauhaus and The Cure. After a few false starts, Billy Corgan recruited James Iha, D'arcy Wretzky, and Jimmy Chamberlain as the classic lineup of the Smashing Pumpkins. Even while working with other musicians, The Pumpkins were Billy's project through and through, even while the members of the band came and went around him. By adding gothic elements to the alternative sounds of the day, Billy Corgan created a sound that still resonates to this day!
Shirley Manson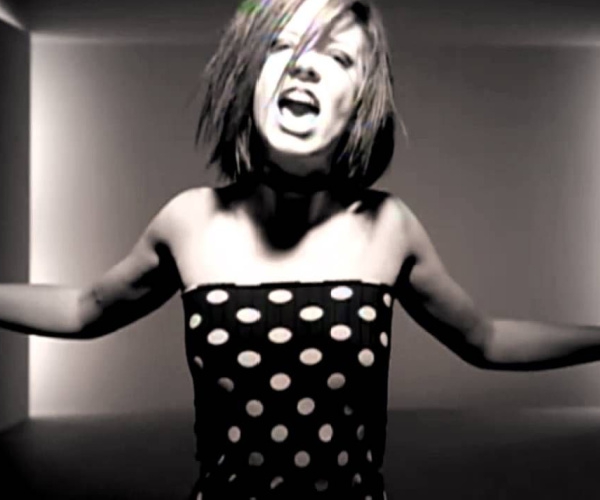 Shirley Manson had been performing since her teens, and had been playing keyboards in a band when her record label suggested that she go solo. Manson's solo album as Angelfish didn't do much, but the one and only time that Angelfish's single was played on MTV's 120 minutes, it was seen by a group of legendary music producers in Wisconsin who were searching for a singer for their band. After a disastrous first audition, she returned to Angelfish, but when that band imploded, she returned to Wisconsin and started work on Garbage's debut album. With Butch Vig, Duke Erikson, and Steve Walker, Garbage has gone on to release seven albums, and Manson's emotive "force of nature" voice has helped keep Garbage going, even to this day.
No matter your favorite, you can hear all these artists and more on AccuRadio's 1990s Alternative channel or on many of our classic alternative channels. Who is your favorite frontman or woman of the '90s?

-Eric Bowden