There was a time rock and alternative artists wouldn't be caught dead recording Christmas music. That was for twilight-of-the-career MOR artists your parents listened to. Rock was loud, brash, full of attitude, or angst -- not sugarplum fairies.
But the alternative scene changed the definition of rock, and lots of '90s alternative rockers cut cool versions of holiday classics and, even better, new original Christmas songs.
So we've invited you here tonight, to highlight these songs and the artists that perform them, for our own fabulous holiday season special, "It's a Classic Alternative Christmas!" (please play along with our fantasy, thanks.)
Tonight's first musical guests are the youngest act to join us, but certainly the most "holiday song-prolific." They released an annual seasonal single for eleven years straight, eventually collected on their 2016 compilation Don't Waste Your Wishes. Performing their now-classic "Don't Shoot Me Santa," please welcome The Killers.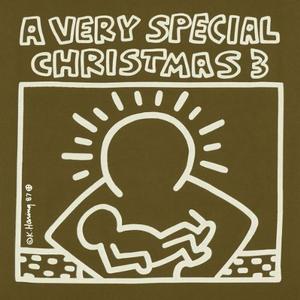 Speaking of prolific songwriters, our next guests' leader was reportedly writing a new song every single day during the band's 1990s peak. One of these songs, recorded in 1996, was a full-on Christmas song, and it ended up on the much-loved (and alternative rock-heavy) third installment of the A Very Special Christmas series. Here tonight to perform the song Spin magazine said would "make you fall in love with them all over again," please welcome the Smashing Pumpkins, with "Christmastime."
We get a "two-fer" with our next guests AND performance. This "twoonie" of great Canadian alt-rock acts got together in 1996 to record a two-song carols medley. Doubling your holiday pleasure with their well-loved rendition of "God Rest Ye Merry Gentlemen/We Three Kings," please welcome Sarah McLachlan and Barenaked Ladies.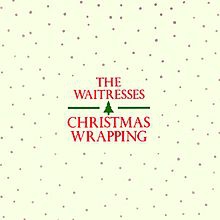 Before we close out the big show, we wanted to acknowledge those alternative rock acts that bucked the ethos and laid down some cool Christmas songs before it was cool. We tip our Santa hats to greats and their Christmastime originals like They Might Be Giants "Santa's Beard," The Waitresses and their perennial favorite, "Christmas Wrapping," and of course the Ramones with their ode to holiday domestic strife, "Merry Christmas (I Don't Want to Fight Tonight)."
But a very special acknowledgement of a holiday blast-from-the-past goes to a very unexpected source of yuletide tuneage. In 1987, this punk-rooted UK outfit -- known more for overindulgence in their "cup of cheer" than anything else related to the holidays -- teamed with the much-missed Kirsty MacColl for the only Christmas song we can name containing the f-word: The Pogues with their classic "Fairytale of New York."
Thanks for joining us for our pretend alt-rock retrospective holiday variety extravaganza, "It's a Classic Alternative Rock Christmas!" Before our big final act closes out the show, we wanted to say Merry Christmas and Happy Holidays, and a Happy New Year.
Finally, once again from A Very Special Christmas 3, recorded at the peak of their nineties-stardom… from Southern California, where "the orange and palm trees sway," ska-revivalists No Doubt and their Vandals cover "Oi to the World".
Find these songs, and more on channels like Holiday Decades: The '90s, Holiday Rock, Indie Rock Christmas, and 1990s Alternative!

-Paul Maloney