The Roots of Pop-Punk
Punk rock was always so serious. The fast tempos, aggressive attitudes, and rebellious lyrics inspired generations of musicians even through to this very day, but pop music has been along for the ride almost the entire time.
In the mid-to-late 70s, many English bands were incorporating punk into their sounds creating a "new wave" of artists such as The Police, The Jam, Talking Heads, Blondie, Madness, and more. But the spark that truly birthed the sound we know today as pop-punk, came, as with so many things, direct from New York City.
Some would call the Ramones the first true punk rock band, and while the Ramones are synonymous with the genre, they took inspiration from many different places, especially the sounds of the old-time rock and surf music from the previous generation, which they then performed at blazing high speeds, all while standing stock still. Their blueprint alone launched hundreds, if not thousands of punk bands!
One of the bands they inspired laid the foundation for pop-punk's '90s explosion - Bad Religion. A cerebral, leftist, band of pissed-off punks who delivered their music with the tightest of vocal harmonies making everything go down a bit easier.
After a wave of successes from the booming underground scene including Bad Religion, scores of releases on Epitaph and Lookout! Records, and shows in basements, garages & rented banquet halls across the country, in the mid-90s, the major labels came calling.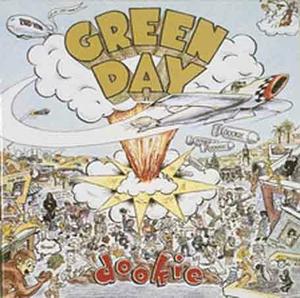 After making a name for themselves with their previous album Kerplunk, Green Day signed to Reprise Records, who released Green Day's smash-hit album Dookie. Recorded in three weeks, and promoted by an endless rotation of the singles "Longview," "Basket Case," and "When I Come Around" on MTV, they soon reached a level of stardom that likely would have been unimaginable a few years earlier.
A couple of high school friends from the Bay Area, Billie Joe Armstrong was raised by musician parents who always encouraged him to perform and Michael Pritchard could usually be found playing air guitar and making a "Dirnt dirnt dirnt" noise, earning him the name Mike Dirnt. From their humble beginnings in SoCal, Green Day achieved such stardom that their music even became the basis of a broadway musical!
While Southern California has always been suited to this kind of sound, from the Descendants to the Offspring, the group that would truly take pop-punk mainstream, blink-182, didn't debut until the '90s were almost over.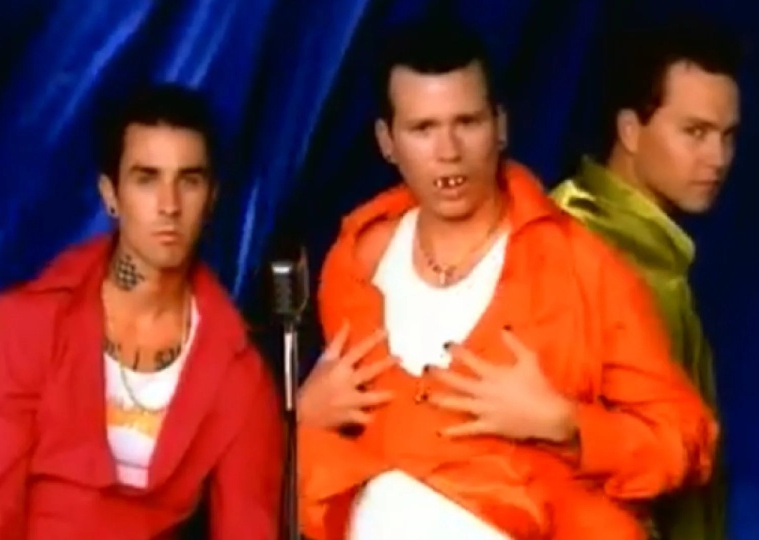 After solidifying their "classic" lineup with Travis Barker on drums during their 1998 tour, the band's next release Enema of the State, would see them share airtime on MTV's TRL with the stars of the day like Britney, Mariah, and the ascendent boy bands like 'N Sync and Backstreet Boys, who blink would end up poking fun at in their TRL-smash video for "All the Small Things."
What emerged from tight knit scenes around the country eventually ended up dominating the charts in several different decades. Even now,Travis Barker is a go-to producer for those who want to inject some pop-punk flair into their sound. Most recently Barker has seen success working with Machine Gun Kelly, a former rapper who has pivoted hard to a mall-punk persona that seems to be resonating. Can it be a comeback if these sounds never left?
Find these artists and more on AccuRadio's Pop-Punk channel, and don't forget to rate your favorites to add to your Five-Star Radio channel!

- Eric Bowden