When you want the funk, find the perfect channel to match your mood!
You KNOW funk when you hear it, but when you really want to get funky, where can you turn on AccuRadio? Dive in and explore our best options to get your funk on!
While strains of funk can be found throughout LOTS of varieties of music (and AccuRadio channels), here are four quick ways to get to the good stuff!
Funk!
Our original funk channel, creatively named Funk!, is a "first taste" of the genre, highlighting a little bit of everything, this channel goes "a mile wide and an inch deep." For when you feel like adding a bit of funky flavor for an hour or two of listening, this channel features the familiar voices of top talents like Stevie Wonder, Sly & the Family Stone, Cameo, and Kool & the Gang.
Instrumental Funk & Soul
One giant you'll hear from across most of our funk offerings is, of course, James Brown. Brown's innovative arrangements are often cited as ground zero for an incredibly fundamental element of the rhythm that we associate with funk: the signature groove emphasizing the downbeat, aka "The One" in a "1-2-3-4" rhythm. His music departed from the R&B of the time by putting less emphasis on lyrics, melody, and chord progression, and more on rhythm and a repetitive groove, driven by the bass and drums. This focus on rhythm over melody/harmony, and a groove that lends itself well to musical loops, is a major reason you hear so much James Brown sampled in Hip Hop.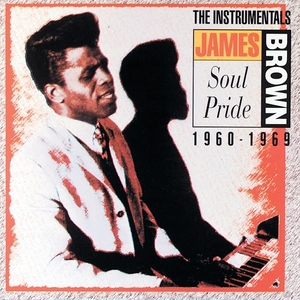 Brown's supporting bands are legendary, and have included household names like Maceo Parker, Fred Wesley, Bootsy Collins, Clyde Stubblefield, and Bernard Purdie. Their musicianship takes the lead in our Instrumental Funk & Soul channel, the second of our four Funk showcase channels. Eric Bowden, who developed the channel, says he was inspired by a lot of time spent with Soul Pride, a box set of instrumentals from different configurations of James Brown's bands over the years.
"Hearing the interplay of the instruments, and the way that they are highlighted and brought together by Brown's arranging and directing makes for a fascinating listen," Bowden explained.
Eric created the channel at a time when several AccuRadio programmers were developing listening experiences tailored to workplace productivity. "And as it turns out, straight-ahead funk with little vocal distraction makes for a great, upbeat soundtrack for buckling in and getting things done in time for the next deadline."
Alongside the classic James Brown bands, you can hear funk pioneers like Richard "Groove" Holmes and Booker T. & the M.G.s, as well as some of the more contemporary outfits like The Budos Band and El Michels Affair, on the Instrumental Funk & Soul channel!
Pure Funk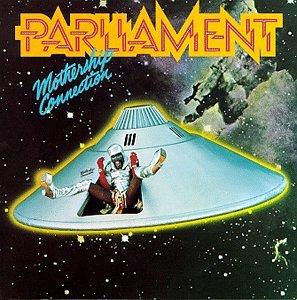 If James Brown helped birth funk from R&B, it was George Clinton who shepherded its melding with rock and psychedelia, laying the immediate groundwork for even more-acclaimed legends like Rick James, The Gap Band, and Prince. Like Brown, Clinton was able to break through to more mainstream music listeners. Clinton and his group(s) Parliament-Funkadelic scored more than 40 R&B hit singles, including three number ones, and three platinum albums! Not only is Clinton in the Rock 'N Roll Hall of Fame, he's also a Grammy Lifetime Achievement winner, and hip hop hitmakers have mined the music of George Clinton for countless legendary samples, much like James Brown.
Explore the sounds of Clinton's Parliament-Funkadelic collective and more on the Pure Funk channel. This is our deep dive into the history of funk music. Developed outside AccuRadio's programming team by radio professional and funk aficionado Joe Turner, when listening to Pure Funk, you'll hear a '70s- and '80s-focused trip through funk history, featuring acts like The Ohio Players, The Gap Band, Slave, and the Bar-Kays and many more.
New Orleans R&B and Funk
Rooted in New Orleans, musicians like Professer Longhair adopted Afro-Cuban time signatures along with rhythms evolved from the ritual of "second-line" marches, the jubilant parades that follow a traditional New Orleans funeral. What's now called New Orleans funk grew up hand-in-hand with the city's R&B in the '50s and '60s.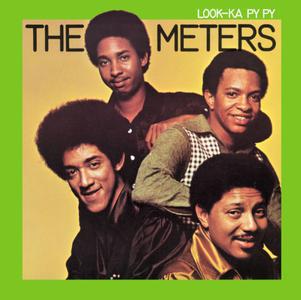 While Allen Toussaint seemed to be single-handedly writing and producing New Orleans R&B history with songs like "Mother-in-Law," "I Like It Like That," "Fortune Teller," "Get Out of My Life, Woman," "Working in the Coal Mine," "Here Come the Girls," "Southern Nights," and many more, he often turned to his Sea-Saint studio band to bring his compositions to life. The band, which was later more widly-known as The Meters is arguably the cornerstone of New Orleans funk.
The channel New Orleans R&B and Funk covers a lot of this ground, and is a great place to hear Meters classics like "Cissy Strut," "Hey Pocky A-Way," and "Look-Ka Py Py," as well as less well-known but lovingly-embraced outfits like Chocolate Milk, The Wild Tchoupitoulas, Galactic, Ivan Neville's band Dumpstaphunk, and more.
No matter why you want to feel the funk flow, we have a channel to help you get down. Or get up. Either works! So fire up one of AccuRadio's funk channels today!

-Paul Maloney