AccuRadio makes it easy for you to discover, customize and enjoy the best music on the planet – always 100% free.
We are a hands-on team of music lovers and musicians dedicated to delivering world-class music, whatever your activity, via mobile, desktop, and smart devices.
We serve nearly 1000 music channels in over 50 musical genres to a 1,300,000 unique and growing listener base.
We call Chicago home, an influential music community that created the Chicago Blues, "Chicago-style" Dixieland Jazz, and House Music.
Founded in 2000, AccuRadio was the first multichannel, customizable Internet Radio property for adults. We celebrated our 18th birthday and became "adults" ourselves last year, but have some more maturing to do. So, please join us on this melodic journey!
Features and Benefits
• Save your favorite music channels and listening history
• Blend your favorite channels together
• Rate songs and unlock your own "Five-Star" channel
• Never run out of song skips
• Ban artists or songs from a specific channel
• Share your favorite channels and songs
Listeners Like Us (thanks!)
Webby Awards People's Voice Winner – Radio & Podcasts
Android Store rating: 4.6/5
Apple Store rating: 4.1/5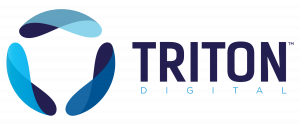 AccuRadio is consistently ranked in the top 10 on Triton's The Top 20 Ranker. Triton Digital is the largest global technology and services provider to the digital audio industry. The Top 20 Ranker is a listing of the top performing digital audio publishers and networks measured by the MRC Accredited Webcast Metrics® platform.
We LOVE Musicians and Labels
AccuRadio is also built to help musicians gain new fans, and help record companies sell music.
We are always happy to work with record labels to help promote new releases (as we have done with Sony Music, WB Records, Angel/EMI, and Bloodshot Records), including promoting those releases to our 7-figure e-mail list.
We are fully licensed by ASCAP, BMI, SESAC, SoundExchange and the RIAA.
Contact Us
AccuRadio, LLC
10 W. Hubbard Street
Suite 5W
Chicago, IL 60654
(312) 284-2444
support@accuradio.com
Follow and Stay Tuned