The beauty of the listener Top 100 channels at AccuRadio is that the songs aren't chosen from some random list on the internet or by backroom record-label glad-handing, they are selected by YOU, AccuRadio's listeners! With so many people rating songs in the AccuRadio player, we can see which titles get the highest overall ratings from the fans.
When you listen to a Top 100 channel, you'll hear the best-rated songs, but not necessarily in any particular order. It's not a countdown, it's a jumble highlighting the very best of the category. Today though, we are pulling back the curtain to tell you about some of the top-rated songs on AccuRadio. Now is the perfect time to hit "play" on our 100 Greatest Rock Guitar Songs channel, while we delve into the Top 5 Rock Guitar Songs as determined by your ratings! Take a look and see if you agree with the choices.


5. Metallica - "Master of Puppets"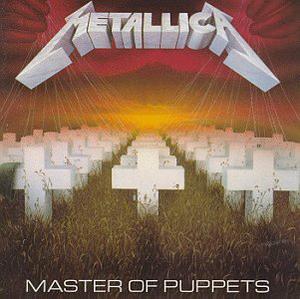 The title track from Metallica's third album, it was the last to feature bassist Cliff Burton who would die in a bus accident six month's after the album's release. Clocking in at over eight and a half minutes, it's the longest of our top 5 despite competetion from another notoriously long title discussed below. Like so many heavy records, the themes of the lyrics center around drugs and how easily it can go from a person controlling what they are taking to being controlled by the substances instead.
4. The Eagles - "Hotel California"
Considered by many to be the Eagles' signature song, "Hotel California" is the title track from their 1976 album that also featured "Life in the Fast Lane" - another guitar-focused title featuring the playing of Joe Walsh. In "Hotel California," drummer Don Henley sings while Walsh and fellow guitarist Don Felder trade riffs at the end. Clearly earning its place on this list, the song's long coda was voted Best Guitar Solo of All Time by Guitarist magazine readers in 1998.
3. AC/DC - "Back in Black"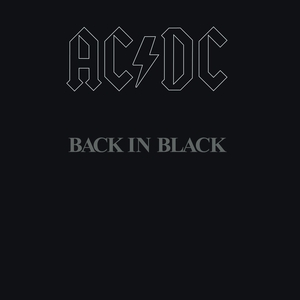 The third album title track on the list, the ranking of AC/DC's "Back in Black" is probably less about intricate guitar noodling and more of a testament to a great opening riff. Released in late 1980 the song is a tribute to the band's original singer, Bon Scott, who had died earlier that year. One critic noted that the band's use of space in the song, pausing between the notes, had a lot to do with making it one of the quintessential Rock/Metal anthems of all time.
2. Led Zeppelin - "Stairway to Heaven"
It's somewhat surprising that this one isn't topping our list, as many people consider Led Zeppelin's "Stairway to Heaven" to contain the greatest guitar solo of all time. The song is made up of three acts, an acoustic introductory section that makes up the first 2:15, the more electric middle section that continues until the 5:33 mark, followed by the long guitar solo and hard rock section that makes up the rest of the song. Guitarist Jimmy Page once said he recorded three different, improvised solos for the song and agonized over which to keep. We can't help but wonder where this song would have landed on this list if he had chosen differently.
1. Pink Floyd - "Wish You Were Here"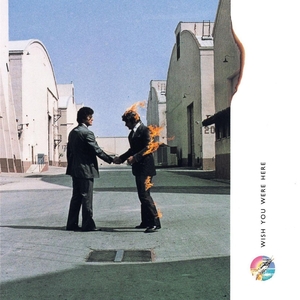 The title track to Pink Floyd's 1975 album, the song "Wish You Were Here" starts off in a unique way. Coming out of the song "Have a Cigar," the listener hears sound effects of a radio being tuned scanning through several other songs before settling on a station where "Wish You Were Here" is starting. Guitarist David Gilmour recorded the song's intro on a 12-string guitar processed to sound like it was playing through an AM radio, then overdubbed a fuller guitar sound as if someone were playing along to a song on the radio.

There you have it! The Top 5 Greatest Rock Guitar Songs as selected by AccuRadio listeners. What do you think of the choices? Tell us you agree or disagree, and what's missing by email at eric@accuradio.com and remember to keep rating songs as you listen. You're helping us fine tune your listening experience and make our Top 100 channels even better!