Back when albums were tied to physical objects which you needed to acquire in order to own and enjoy, album release dates were special occasions. Record companies strategically scheduled the release of albums to maximize impact and minimize competition from other releases in the hopes of "moving as many units as possible," especially in the first week.
For fans, if you wanted to hear all the latest music from your favorite artist, beyond just the advance single already on the radio, you eagerly waited for release day with building anticipation. Labels, retailers, and radio stations sometimes even capitalized on this excitement with "midnight sales" which allowed consumers to get their hands on that hot new release in the very first moments of the first day record stores were allowed to sell it.
Of course, there are only so many Tuesdays in a year (and before the record industry went to a universal release day of Friday in 2015, new albums almost always came out on Tuesdays in the U.S.) What's more, in the early '90s, when there was SO much vital alternative rock coming out, it was inevitable that some Tuesdays saw a number of releases that would prove to have significant historical importance years -- and decades -- later.
So, join us in a look back at some of Alternative rock's greatest album release dates in history (or, at least the early '90s), and imagine being able to take home and discover some of these amazing releases on the same day… or early morning!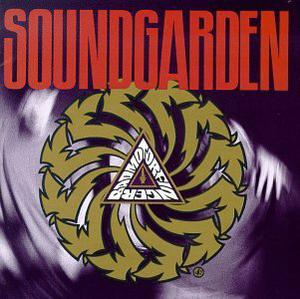 The Top Alternative Releases of September 24, 1991
We could almost begin and end with September 24, 1991! On this particular Tuesday, the music gods bestowed upon us not only Soundgarden's breakout album Badmotorfinger, not only Red Hot Chili Peppers' first monster release Blood Sugar Sex Magik, but perhaps the queen mother of '90s "mainstream alternative," Nirvana's sophomore collection, Nevermind. And hey, while you were at the Tower or Sam Goody, you could've tossed into your shopping bag A Tribe Called Quest'sThe Low End Theory, the Pixies'Trompe le Monde, and Primal Scream'sScreamadelica. Hopefully you got paid that Friday!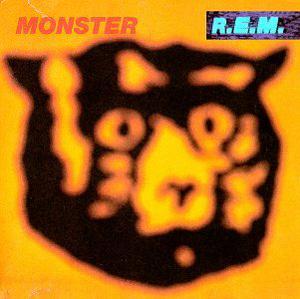 The Top Alternative Releases of September 27th, 1994
Fast-forward three years to September 27th, 1994 and we find another blockbuster release date. On this momentous Tuesday, the Dave Matthews Band released their six-times Platinum debut Under the Table and Dreaming on the same day Soul Coughing and Veruca Salt released their debuts, Ruby Vroom and American Thighs, respectively. Add in Ween's Chocolate and Cheese, the Pulp Fiction soundtrack (center-pieced by Urge Overkill's Neil Diamond cover "Girl, You'll Be a Woman Soon"), and… oh yeah,R.E.M.'s third-in-a-row 4x-Platinum monster Monster, and well, that's a pretty good day at the record store.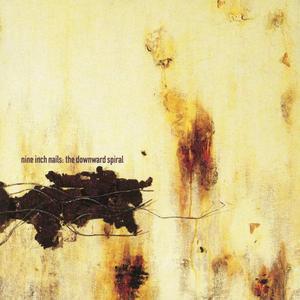 Two Legendary Tuesdays in March
As much as we wanna keep riding this fourth-Tuesday-in-September horse (we'll come back), let's instead look at a couple second-Tuesdays-in-March: March 8th, 1994, and March 14th, 1995. Soundgarden, with Superunkown, the final release of their initial era, again shares a historical release day, this time with Nine Inch Nails, who dropped The Downward Spiral. Additionally, Elvis Costello released his last-to-date "household name" album Brutal Youth, joined by once-and-future Chili Pepper John Frusciante's solo debut Niandra Lades and Usually Just a T-Shirt. Just a year later, the kids were lining up at midnight outside Coconuts for Goo Goo Dolls'A Boy Named Goo, self-titled breakouts by Collective Soul and Elastica, grunge supergroup Mad Season's only album Above… with a nod to the tribute compilation Encomium: A Tribute to Led Zeppelin (because it includes Stone Temple Pilots' version of "Dancing Days").
The Other Contenders
Alright, let's bring it home with a couple more legendary record release dates in early-'90s alt-rock history (starting with yet another last Tuesday in September… what's with that?):
September 29, 1992: Stone Temple Pilots' debut Core, Alice in Chains'Dirt, and Peter Gabriel'sUs.
May 10 1994: Weezer's self-titled "blue album," Sunny Day Real Estate'sDiary, Sonic Youth's'Experimental Jet Set, Trash and No Star', and G. Love & Special Sauce (self-titled).
June 13, 1995: Alanis Morissette'sJagged Little Pill and Post from Björk.
October 10, 1995: Green Day'sInsomniac, Poe'sHello, and No Doubt'sTragic Kingdom
There's not a forgettable, throwaway release in this bunch. While certainly these releases vary historically in terms of sales, influence, and impact, all of this music is still vital, and still sounds great. Which is why we feature these classic alternative tracks and more on AccuRadio's 1990s Alternative channel!

-Paul Maloney