In 1989, Beverlee Brannigan was the Program Director and one of the hosts at KJJY-FM, a country radio station in Des Moines, Iowa. That was the same year that artists like Garth Brooks, Alan Jackson and Clint Black would start to make their mark on country music, one which wouldn't soon be forgotten.
In the years since, those artists, known to country fans as the "Class of '89," have had an amazing impact on the world of country music. Brannigan has been part of it all, programming or overseeing country stations in many cities across the country.
Currently, she is on the executive committee of the Country Radio Broadcasters Board of Directors and was inducted into their Hall of Fame in 2012. Given her rich history and enduring love of country music, we asked her to put the music of 1989 into perspective, just hit play below to listen to the music, while we dive deeper into country music's Class of '89.
AccuRadio: What did Country Radio sound like before the Class of 1989? Who were the key artists?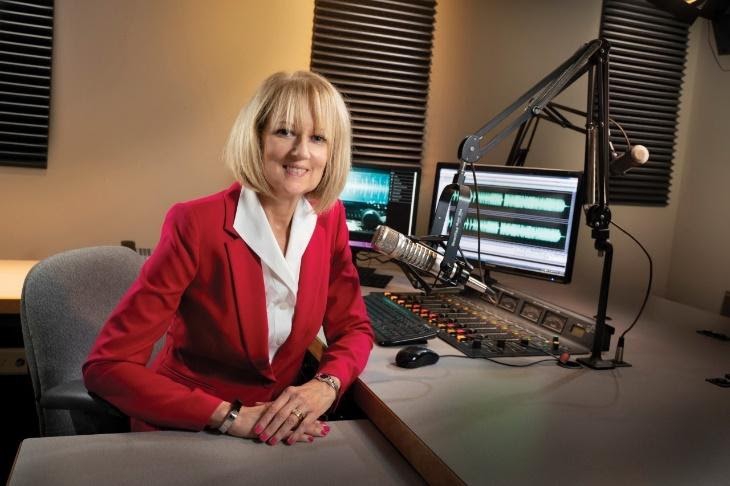 Beverlee Brannigan: Let's start by taking two steps back. 1980 was the year of Urban Cowboy, featuring a soundtrack packed with pop-influenced country titles. It wasn't too surprising that some of the songs crossed over and became huge hits on both pop and country radio. The whole vibe in country turned softer and more pop afterward with acts like Gary Morris, Sylvia, and others.
Then comes a "correction" with what became known as "Neo-traditionalist" artists. This is when Ricky Skaggs, John Anderson, George Strait, Reba McEntire, The Judds and the hugely influential Randy Travis show up. The pop influences dwindle as more traditional voices, lyrics, and instrumentation, like Ricky Skaggs and his smokin' flat-picked guitar, come front and center. These artists found a way to make the traditional sound contemporary, and George Strait was named Entertainer of the Year in 1989. It was also a seen as a changing of the guard with both Merle Haggard and Dwight Yoakam charting their last #1 songs in 1988.
AR: Were the new artists from the Class of '89 instant fixtures on Country Radio or did it take time for the audience to warm to the new acts?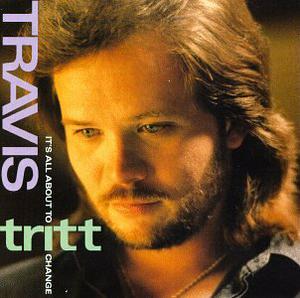 BB: It's important to note that it's called the Class of '89 because that was the beginning of their rise, not the pinnacle of their success. Though, one could make the argument that the audience fell in love with the Class of '89 quite quickly, and country radio ran to keep up.
A key moment in the growth of these acts came in 1991 when Soundscan was introduced to track album sales more comprehensively, and for the first time ever, the music business had accurate sales figures. Suddenly everyone understood how large a star Randy Travis had become, as well as the impact that the Class of '89 artists were having because now, for the first time, they had hard sales figures to back up their claims. The spotlight shone brightly on performers like Alan Jackson, Clint Black, Travis Tritt, and Garth Brooks.
AR: What made these acts stand out from what had come before them?
BB: To start with, great songs that continued to have a more "country" sensibility that moved further away from pop. And you can't overlook the sheer power of Garth Brooks as a performer. Influenced by an artist named Chris Ledoux's performance style as well as the rock bands he'd grown up with, Garth took his stage show to a level that country hadn't previously seen. And of course, there were the hats! Alan, Clint, and Garth were the first of the "hat acts" as they became known. Travis Tritt bucked the trend by fully embracing his excellent mullet.
AR: Was there a rivalry between the new artists and older acts, or was it more like a passing of the torch?
BB: That's a constant in music, don't you think? All artists have an ebb and flow to their careers and at some point, they look up and some young guy or gal is moving into their territory. In 1985, George Jones had a hit with "Who's Gonna Fill Their Shoes," noting the slow fade of Waylon, Willie, Conway, Merle and other performers from that earlier era of country.
While there's always a contingent that thinks the new will never be good as the old, there's also the omnipresent discussion of "Is that really COUNTRY?" Alan Jackson got a thumbs up, but Travis Tritt's southern rock approach didn't appeal to country purists. Clint was a singer-songwriter with great songs. And a hat. But his wife was from Hollywood. So is THAT country? Garth had the hat and great songs, but he climbs the scaffolding and breaks guitars like a dang rock band!! Is THAT country?
The questions never end but, as a musical style and radio format, country always keeps moving forward. For anyone who gets their undies in a bunch over the question of "Is that really country?" I always remind them that the Grand Ole Opry used to prohibit drums onstage. Ninety-five years later and the Opry is still here. Things evolve.
AR: How did these artists effect the country music audience?
BB: They energized country listeners with both the recorded music and live performances. They also brought in new fans. The biggest knock against country has always been "I don't like twang." For years, the "twang" was solely a southern thing and it was assumed that states outside of the south weren't going to be successful markets for country. Starting in the late '80s and then ramping up with the addition of Soundscan to show the receipts, belief in country's potential shifted, and marketers started to wake up the fact that country had a much broader potential audience.
AR: Is the impact of the Class of '89 still felt in country music today?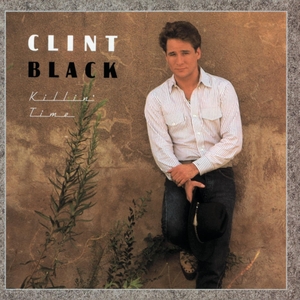 BB: Country enjoys a huge audience today in no small part thanks to the Class of '89. Not every title from those artists gets played today, but it's remarkable how many still do. Depending upon the flavor of country station you listen to you'll still hear hits from the Class of '89 like "Friends in Low Places," from Garth, "Chattahoochee" by Alan Jackson, "Killin' Time" by Clint Black, and "Here's a Quarter" from Travis Tritt.
And as a side note: "Forever and Ever Amen" by Randy Travis, who was a super star pre-cursor to the Class of '89, has the most staying power of any record I ever encountered through my career. Listeners continued to put that song at the top of their list for decades!
AR: Has there been another impactful moment like this in the world of country music?
BB: There have been highly impactful artists since then like Tim McGraw, Kenny Chesney, and Luke Combs, to name three of many. And highly impactful songs like: "Where Were You When the World Stopped Turning" by Alan Jackson, "Before He Cheats" from Carrie Underwood and "Live Like You Were Dying" by Tim McGraw. Country also had a bit of a mini-boom in the mid 2000s, but nothing that approached the level of the Class of '89.
AR: Who is your favorite of the bunch? Why?
BB: I love them all, but I'll say Garth for the win. First and foremost, for the impact of his songs. It's hard to discuss songs like "Friends In Low Places" and "The Dance" without using up all the superlatives in the thesaurus. They're iconic. Second, Garth set a new standard for live performance. Third, Garth's ability to sustain his career and live performance ticket sales is unmatched in country.
This interview has been lightly edited for clarity. To experience the music that changed country forever, visit AccuRadio's Country Music's Class of 1989 channel or any of our many other country channels spanning the genre's history!


-Mike Stern