Let's talk about sax: What happened to killer sax solos?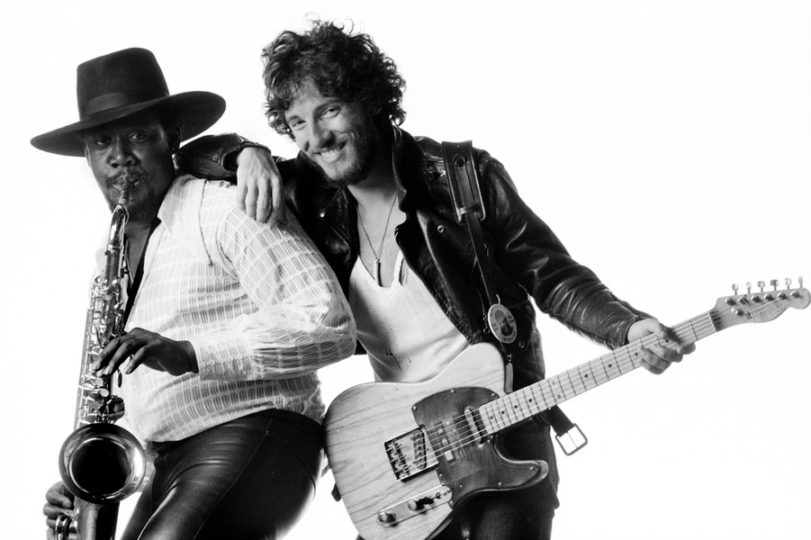 Maybe pop and rock music has just drifted too far away from its traditional R&B roots. Or perhaps the soulful saxophone simply just doesn't evoke the kind of texture today's artists and producers are going for. While the sax still thrives in jazz and smooth jazz music, pop/rock sax solos are harder and harder to come by these days. Oh, How times change!
For decades, rock and roll embraced the saxophone -- it could be sensual and evocative, wailing and aggressive, festive and upbeat, or downbeat and mournful. Much like the jazz and the traditional R&B that preceded it, the saxophone had a prominant presense in rock and roll music for quite a long time.
While there are countless wonderful sax parts throughout the history of rock and pop music, here are five that immediately come to mind for us when we think of amazing saxophone:
#5 - Gerry Rafferty's "Baker Street"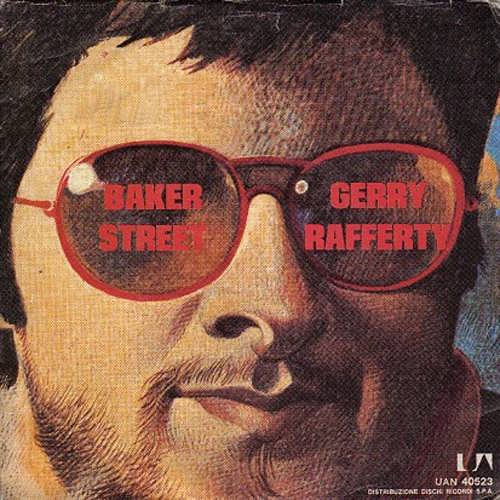 Scottish singer-songwriter Gerry Rafferty hit it big with this track in 1978. The instantly recognisable sax riff, undoubtedly a huge part of the song's appeal, was originally intended as a guitar line, and is played by the exquisitely-named Raphael Ravenscroft.
Author Richard Ingham, in "Rock and the Saxophone": The Cambridge Companion to the Saxophone, credits the song and Ravenscroft's performance with "the biggest boom in saxophone sales since the craze of the 1920s," calling it the "'Baker Street' phenomenon.
For many years, the widespread rumor was that the saxophonist had only been compensated for his part with a check for £27...which bounced, but that rumor was later debunked by Ravenscroft.
#4- Steely Dan's "Aja"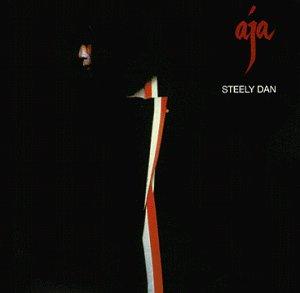 It took a couple tries, but Steely Dan's Walter Becker and Donald Fagen convinced one of their Jazz heroes, Wayne Shorter, to agree to record the solo for the title track of their 1977 album. Shorter, who's composed a number of jazz standards, is best known as the tenor saxophonist for Art Blakey's Jazz Messengers, Miles Davis' "Second Great Quintet," and as a co-founder of Weather Report.
His part in "Aja" is very unconventional for a pop song, as it doesn't evoke any sort of R&B sound, and draws more from the parts of the song that come before and after it, rather than the backing behind it. Shorter's biographer Michelle Mercer, describing the solo, said, "Wayne managed to tell a blockbuster story in just one minute. It was majestic and stately, tracing a mountainous arc with cleverly displaced references back to the vocal melody."
#3 - Bruce Springsteen's "Jungleland"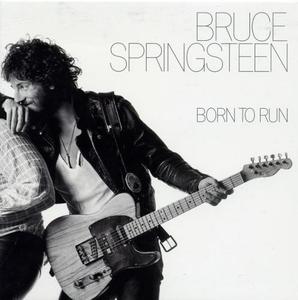 In 1972, Bruce Springsteen's E Street Band largely came together when "The Big Man joined the band." Clarence Clemons demonstrated that the saxophone could be an integral part of a regular rock ensemble, and not just an occasional role for a hired session musician. And he wasn't the only one either, as other sax-wielding full-band members included Andy Mackay in Roxy Music, John Helliwell of Supertramp, and Alto Reed in Bob Seger's Silver Bullet Band.)
Perhaps Clemons' most memorable solo appears on Springsteen's 1975 masterpiece Born to Run, in the nine-and-a-half minute closer "Jungleland." To get everything just right, Clarence reportedly spent sixteen hours playing and replaying every note of the solo in order to satisfy Springsteen's exacting attention to sonic detail.
We'll give Bruce himself the last word here: "Clarence's greatest recorded moment. That solo."
#2 - Bob Seger and the Silver Bullet Band's "Turn the Page" (Live)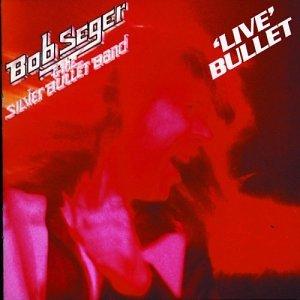 When "Turn the Page" originally appeared on Bob Seger's Back in '72 album, the song flopped as a single. It took 1976's Live Bullet concert album to finally make "Turn the Page" into a classic rock radio mainstay.
Legend has it that when it came time to devise the saxophone line for Seger's take on the darker side of touring, it was his road manager, Tom Weschler, that provided the inspiration for saxophonist Alto Reed (apparently, the man born Thomas Neal Cartmell needed a stage name even better than Raphael Ravenscroft.) According to Weschler himself, he advised, "Alto, think about it like this: You're in New York City, on the Bowery. It's 3 a.m. You're under a streetlamp. There's a light mist coming down. You're all by yourself. Show me what that sounds like."
And the rest, as they say, is history. Please turn the page...
#1 - George Michael's "Careless Whisper"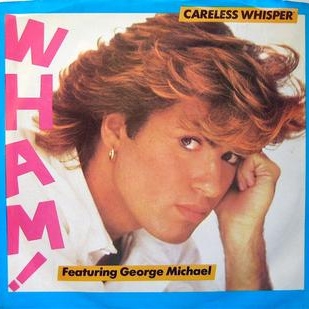 For the first attempts to record this song, the "top saxophone player in L.A." flew in to Muscle Shoals, AL and spent two hours trying to play the song's signature sax line to George Michael's satisfaction -- and failed.
Another top sax player came in, this time from New York -- and the same thing had happened. Another hour of frustration. After completely re-recording the song back in London, they again tried to capture the feel and delivery of the sax line as it was played two years earlier on a demo recording by one of Michael's friends.
When saxophonist Steve Gregory got the call to re-record the song's distinctive solo, he was the eleventh saxophone player to try! His take, plus a little recording tape "magic," turned out to be the winning formula.
And to think, they could've just called this guy!
What do you think? What would make YOUR list of the top five sax solos in rock history? Tune in to the AccuRadio channel Let's Talk About Sax for all of the rock, pop, and R&B saxophone heroics you can handle!